Optimising qualifying is the target for Yann Ehrlacher this year as he aims to defend his FIA World Touring Car Cup crown.
The 24-year-old Lynk & Co driver was the star of the 2020 WTCR season recording three wins and a further three podiums on his way to lifting a maiden title.
However, Ehrlacher, the nephew of four-time World Touring Car champion Yvan Muller, achieved his championship success without scoring a single pole position.
Buoyed by winning TCR's most coveted prize, the Frenchman is hungry for more success and has identified that qualifying is an area where he has room to improve.

"There were a few mistakes. Even if we won the championship, there was maybe one race or another we could have won and I did some mistakes during the qualifying," said Ehrlacher.
"Sure, you cannot have more than winning the title.
"OK, I didn't get the most victories during the season so I was a bit disappointed about this, but at the end the main thing was to win the title.
"Now, I want more in terms of just maximising my chance and my work to be sure everything is done on the proper way.
"Even if we won, there were a couple of mistakes I don't want to do again.
"Yes, exactly, [achieving a pole position] that's one of the things I want to optimise, being a bit more pointy on putting a full lap together with all the sectors.
"That's one of the things I want to improve.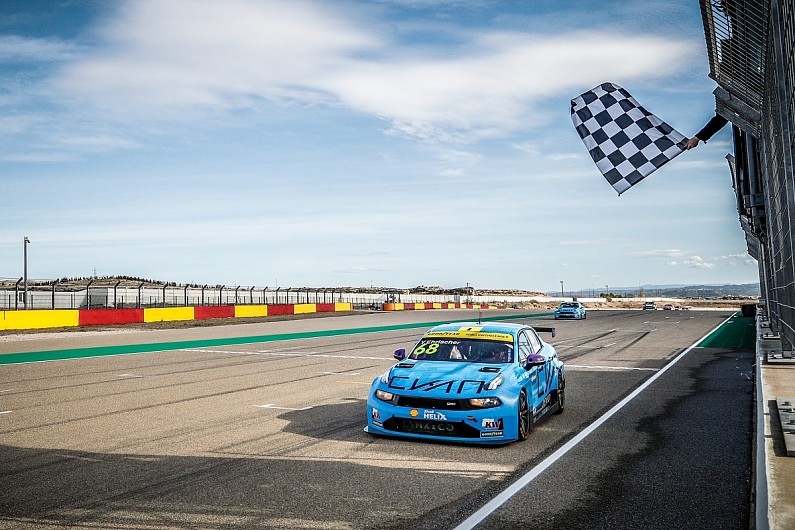 "At this level, it's not easy to put the perfect lap together. Sometimes, when you want to do a pole in WTCR, you need the good car for that weekend and make sure everything is properly right when you see the gaps between every car are so small.
"That's something I have to focus on.
"I was doing progress during the season but at the end of the year in Aragon, when you were thinking more about the championship than anything else, we finished qualifying in P2 with quite a lot of pressure.
"It was maybe the best qualifying I did so I want to keep going with this momentum."
Heading into the new season with a target on his back as the reigning champion won't add any extra pressure, according to Ehrlacher.
"The pressure is more on myself. When you do a good year, you are always scared to do a little bit less the next year," he added.
"If I have some pressure it's because I want to deliver a bit more than what I did last year.
"My only target is to be satisfied with the work I do and I don't have any pressure from what the other will think about if I am champion or not because I was once.
"It's just from my side that I am happy about what I am delivering."
Ehrlacher has been keeping himself sharp in the off-season by contesting the Trophée Andros ice racing series, before retuning to WTCR, which is set to begin at Germany's Nurburgring Nordschleife on 3-5 June.