Online scrutineering was a neat solution to minimise contact as club racing returned in 2020, but should it be left behind when the world returns to normal? STEFAN MACKLEY argues that in the interests of safety and transparency, it should be quietly dropped
When club racing finally got underway last season under the shadow of the COVID-19 pandemic, there was a small sense that normality had returned - even if we were, and still are, some way off that.
Racing began in July - three months later than planned - with a raft of changes to ensure that competitors, officials and marshals were kept as safe as possible from catching the dreaded virus.
One of the pivotal changes was the introduction of online scrutineering, both for a driver's safety equipment and their car, to limit contact between people. It was seen by many as a welcome addition to club motorsport, even something which should have been introduced years ago.
Perhaps unsurprisingly, as it meant there was no need for competitors to begrudgingly rise early in the morning and trudge across to the scrutineering bay in the cold to have their pride and joy checked for the umpteenth time. But with COVID restrictions hopefully being eased in the near future - and this time for good - is keeping online scrutineering the right direction for club motorsport?
There's certainly advantages to keeping it, with the above-mentioned time saving being one of them. The more rigorous scrutineering could still be implemented for top-level national championships that form stepping stones for aspiring career drivers or carry significant prize pots.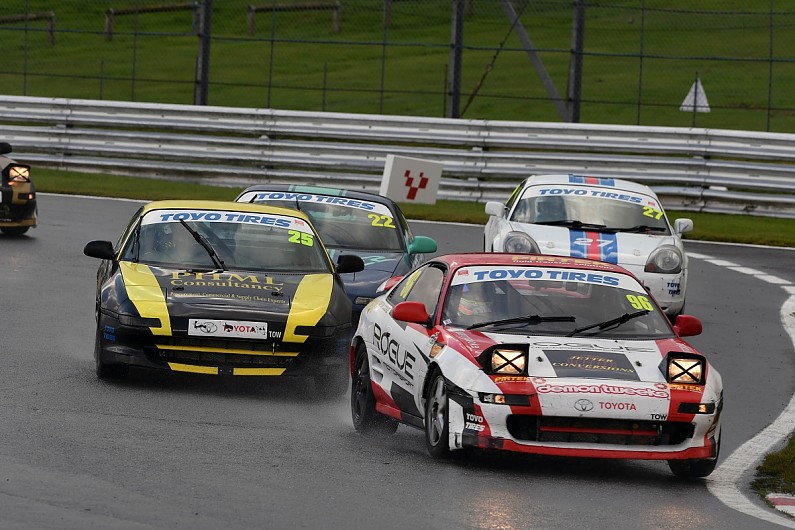 But it's less crucial for the average club series - is it really necessary for the driver often battling for 29th place in a 40-car Toyota MR2 field to head to scrutineering before every event? Many reading this might argue not, but there are two distinct reasons why getting up early to have your car checked is no bad thing.
As with anything - even club motorsport - competitors will always look for the 'unfair advantage'. It won't be the majority of them, but those intent on winning at almost all costs, and who have the budgets to match, will take advantage wherever possible. This is still racing at the end of the day, whether it's a small club meeting or Formula 1.
It's down to the honesty of the competitor to make sure that what they are saying about both vehicle and driver equipment is correct. And while the vast majority will do that, there's always the few who let the side down
While some will look to gain a competitive advantage, it's from a safety standpoint where on-the-day scrutineering is perhaps most vital. Motorsport is expensive and wherever money can be saved - or corners cut - someone will look to do it, whether by not having a rollcage correctly fitted into the car or self-declaring that their helmet or race suit is of a certain FIA homologation.
Having taken part in one event last year that required self-scrutineering, it really is down to the honesty of the competitor to make sure that what they are saying about both vehicle and driver equipment is correct. And while the vast majority will do that, there's always the few who let the side down.
INSIGHT: Club racing with an ex-Formula 1 driver
It might not even be a deliberate act which means a vehicle is unsafe, but more a case of a competitor finding themselves a little out of their depth when building their own machine and incorrectly fitting a rollcage or other safety feature.
It could be argued that once the threat of COVID is deemed insignificant - although quite when that will be is anyone's guess - that spot-checks could increase and organisers could coordinate these to ensure that every full-season entrant's car is thoroughly examined at least once a season.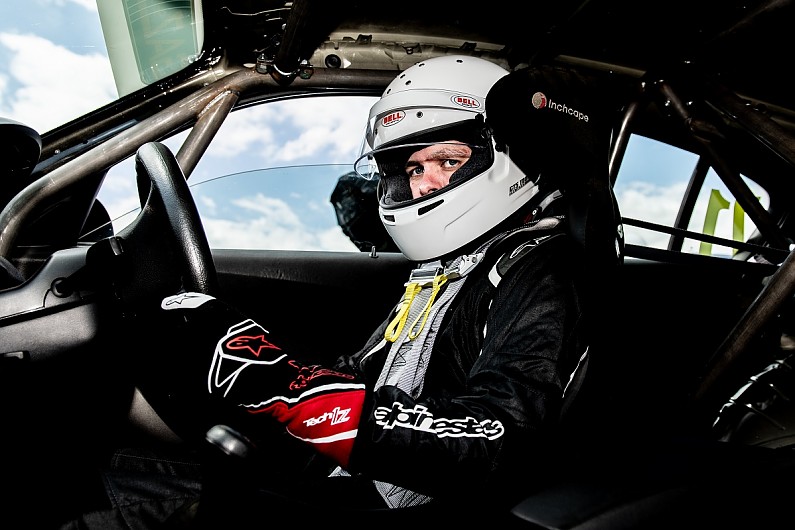 The process of checking the top three finishers after a race or perhaps the top three in the standings before the event starts could also be formalised. Last year, different organisers put in place various scrutineering procedures, but a prescriptive minimum standard could be set out to give competitors peace of mind.
Increasing the number of spot-checks and coming down harder on those who deliberately flaunt the regulations are certainly ways of combatting rulebreakers but, without each car being scrutinised every weekend, there will always be one or two that get through the cracks.
And what would the consequences be to UK motorsport should a competitor whose machine wasn't up to the task be involved in an incident that leaves drivers, marshals or even spectators with serious injuries or worse?
While the preparation standard of cars is high at the moment and the days of 'rust buckets' are behind us, should online scrutineering be adopted long-term then it could prove a slippery slope...