The British GT championship will continue to be organised and managed by the Stephane Ratel Organisation after it agreed a five-year contract extension with Motorsport UK.
First run as the BRDC National Sports GT Challenge in 1993 before taking the British GT moniker in 1995, SRO took over the running of the championship in 2004 as its GT1-GT2 era was coming to an end.
It introduced the now globally successful GT3 formula as the top category in 2007, with GT4 following suit a year later.
The same format has remained ever since and, despite dropping from 35 to 21 full-season entries amid the COVID-19 pandemic, the 2020 season concluded with a capacity grid of 36 cars at the Silverstone 500.
In a significant shift for 2021, the championship has outlawed GT3 Silver-Silver pairings which dominated in 2020, with the aim of making the series more attractive to its traditional Pro-Am base. Silver-graded entrants in GT3 must now share with a Bronze, although all-Silver crews will still be permitted in GT4.
INSIGHT: The impending British GT change that has split opinion

SRO boss Stephane Ratel, whose organisation will run the series until the end of 2025 at least, said he was "very proud to have overseen the same championship for more than 20 years".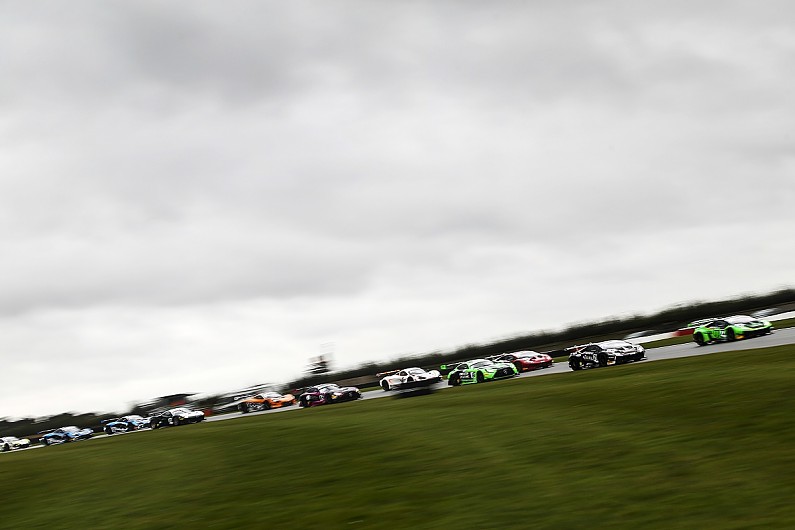 "No series has been part of SRO Motorsports Group's portfolio longer than the British GT Championship, and I think that longevity speaks for itself," he said.
"However, it's also a very important element within global GT racing and wider motorsport. Many teams, drivers and staff gain experience in British GT before embarking on European and international programmes.
"These are often SRO-run events that use the same common regulations, but GT3 and GT4 is now so widespread that the sky really is the limit.
"Motorsport in general benefits from this universal platform, including the UK which remains one of the best-represented industries.
"I'd like to thank Motorsport UK for again placing their trust in SRO Motorsports Group but must also highlight the tireless work of Lauren Granville and Benjamin Franassovici who, between them, have managed British GT so successfully for the majority of the last two decades."
Motorsport UK CEO Hugh Chambers added: "We are delighted to extend our long-standing relationship with the SRO Motorsports Group for a further five years.
"Stephane Ratel and his highly professional team have developed a fantastic formula, which works incredibly well for the British GT Championship.
"The calibre of drivers and teams that return year after year, aligned with the professionalism of the series, produces exceptional racing - with the title fight frequently going down to the final round.
"We look forward to working with SRO to ensure the continued success of the championship and as a platform to engage with new audiences and promote motorsport in general."