Leading UK circuit operators have revealed they have not been eligible to secure proposed funding from the government through its winter sport survival package.
MotorSport Vision - which operates the Brands Hatch, Snetterton, Donington Park, Oulton Park and Cadwell Park tracks - and the British Automobile Racing Club, which runs Thruxton, Croft and Pembrey, were both listed as suggested recipients of the government loans when they were first announced in November.
A total of £6million was earmarked for motorsport venues to make up for shortfalls in income from the absence of spectators as a result of the coronavirus pandemic.
At the time, both MSV and BARC said they needed more details about the scheme before knowing if they would be able to take advantage of it but it has now become apparent the loans are aimed at organisations on the brink of insolvency.
"The £6million fund for motorsport turned out to be a loan of last resort and really designed only for sports businesses facing imminent collapse," MSV chief executive Jonathan Palmer told Autosport.
"We never formally applied for the funding and were not offered a loan.
"We did engage in the process to find out if it could be relevant to mitigating our COVID losses.
"However, it became clear a few weeks ago that it was designed only for businesses that were on the verge of collapsing to prop them up.
"Clearly, very mindful of the situation, we've been lining up further funding from our bankers, so because we've done that or because we are in the process of that and we're certainly not about to collapse, then we are not entitled to any of the loan funding."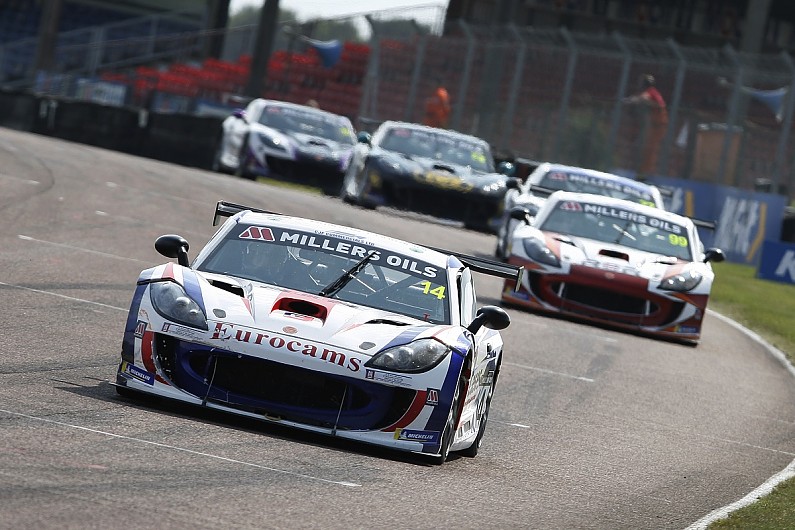 BARC group CEO Ben Taylor told Autosport it was good motorsport was initially recognised to receive support but people need to realise there has not been a major investment.
"The bottom line was that funding was aimed at sports companies - predominantly football and rugby clubs - who had to make immediate payments in order to keep going," he said.
"We're not in that position in motorsport so it became pretty clear that, in spite of the generosity of their action, it was not actually going to be of any use to us.
"It's important for people to understand that, although the government announced a big amount of money for motorsport, it hasn't materialised."