One of the encouraging club motorsport trends in the past few years has been the increasing livestreaming of race meetings. As STEPHEN LICKORISH explains, this brings a number of benefits
Like all elements of motorsport, club racing has continually evolved over the years. There have been a number of trends to have developed over time, such as the shift from single-day to two-day meetings and a gradual move from many single-venue or regional championships towards more series that race at circuits across the UK. Another way national motorsport has developed in recent years has been the increasing number of race meetings that are being livestreamed.
As technology has improved, more and more events are getting shown live on the internet, from high-profile fixtures such as the Formula Ford Festival at Brands Hatch to club meetings being shown online via Castle Combe TV.
At a time of economic uncertainty, it may be a surprise to see clubs increasingly investing in livestreaming, particularly as it's far from essential for the running of events. But it does bring plenty of different benefits compared to the more costly traditional route of a highlights show on a satellite TV channel.
One club that's expanding its livestreaming commitment this year is the British Automobile Racing Club. It plans to show an incredible 16 events online in 2021 after agreeing a partnership with 247.TV. In the past, individual BARC-administered categories have invested in livestreaming, but the club has now seen the merits of the service and is offering it more widely.
"We think it's an important thing to add to our events and our offering and so we've made that commitment," says BARC group CEO Ben Taylor. "It started last year as a toe in the water and it seemed to work really well, so the conversations started last year about how to coordinate that for everybody.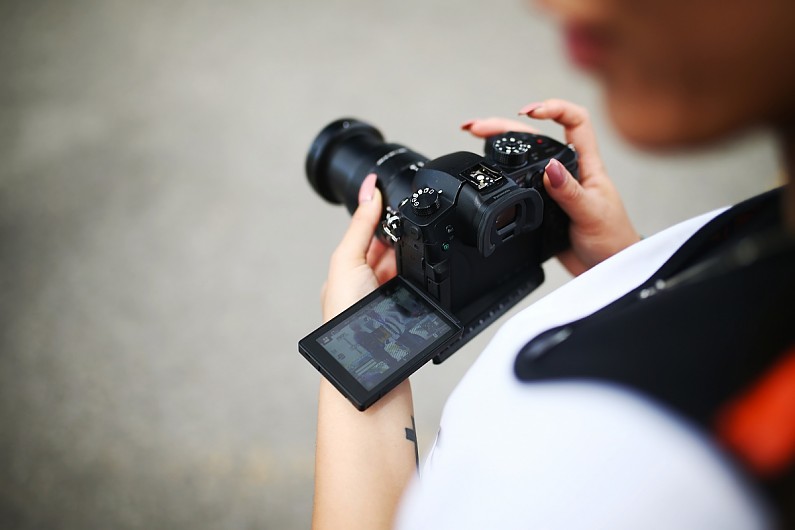 "Livestreaming is more important than I thought it would be in that it's really what the competitors and their associates feel is important. People don't necessarily want to wait for a post-production piece of coverage, which then has to go on a platform or channel - it feels a bit arcane waiting to see what happened - but as technology has developed, livestreaming has to be the holy grail. But we shied away from it before because of the costs of doing it.
"What we've seen is, with the advent of better technology, we no longer have to have the satellite truck, the outside broadcast unit and miles of cabling, and it has become more cost-effective."
"It helps to get our name out, and helps to bring in new entries and make people realise there's this world of club racing out there that's in reach. We've had enquiries come off the back of it" James Winstanley, 750MC
Taylor admits to being surprised by the number of people tuning in to watch club events.
"You might think it would be just friends or family, but there were thousands of people logging in from all round the country and the world," he says, adding that the BARC is also investing in more traditional platforms, with the terrestrial channel Freesports running coverage from events this year.
The 750 Motor Club has livestreamed some of its events for several years now and plans to offer 11 days of racing live online this season, while providing commentary and a static camera from its other meetings. It intends to begin with livestreaming both of its scheduled events over the Easter Bank Holiday weekend and will again be working on this coverage with Alpha Live, the company founded by former 750MC racer Luke Austin.
The club's communication manager, James Winstanley, says livestreaming has become "extremely important", and that the positives of doing so are wide-ranging.
"Club racing has developed over the years and things have changed, and the benefit is livestreaming works for everybody," he says. "It works for competitors to make a bit more of their race weekend and watch it back and show sponsors, family and friends, and may help them get a bit of a financial top-up.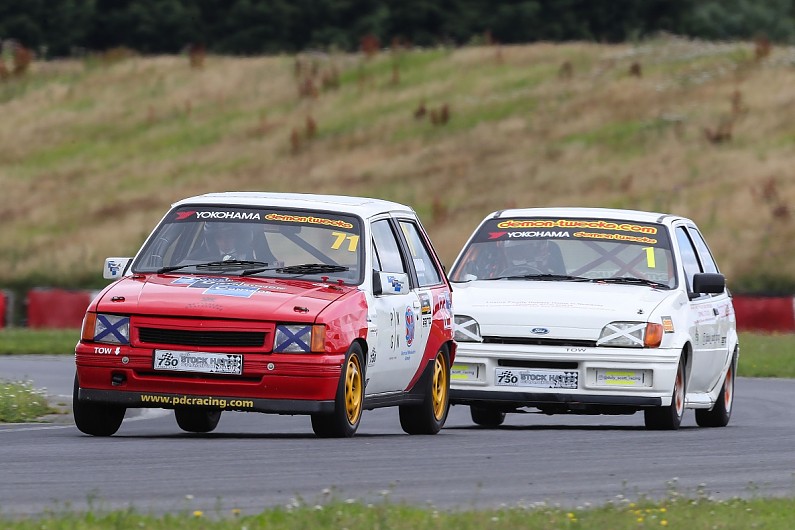 "It's nice to see yourself racing and have it as a memento, and it works for our championship sponsors because you get a huge number of views both on Facebook and YouTube - we get 10,000-plus views across a weekend.
"It also works for the club because it helps to get our name out, and helps to bring in new entries and make people realise there's this world of club racing out there that's in reach. We've had enquiries come off the back of it. So, it's good for motorsport as a whole.
"What all clubs want is a bigger pool of people to dip into for club competitors, so the more people we can bring into the world of motorsport, the better."
It is estimated that the cost of livestreaming a race meeting is around 15-20% of the total that a club used to pay to have events broadcast live on cable TV channels six or seven years ago, and that has clearly contributed to its ever-increasing use. And it really came into its own last year during the pandemic.
With many events held behind closed doors, or drivers self-isolating or sitting out due to budgetary reasons, livestreaming allowed people to stay involved.
The 750MC took an incredible 1639 race entries in 24 hours since it opened on Monday, across a range of events, and its livestream offering perhaps plays a small part in this success. Given its clear popularity, it seems that livestreaming is a club racing trend that is certainly a change for the better.