The death of Dale Earnhardt Sr at the 2001 Daytona 500 shocked NASCAR to the core. Days before his accident, in the 15 February 2001 issue of Autosport magazine, 'The Intimidator' shared his expectations of challenging for an eighth Cup title with JONATHAN INGRAM
Dale Earnhardt started his pursuit of a record eighth Winston Cup by driving in a 24-hour race a fortnight before the blue riband Daytona 500. The ride in the factory-backed Corvette C5-R, which finished fourth, gave Earnhardt his first opportunity to co-drive with his son Dale Earnhardt Jr, who this year will enter his second season in NASCAR's premier series.
Even though he is now referred to as 'Senior' on occasion and will turn 50 in April, Earnhardt's lust for accomplishment in racing remains undiminished.
"I've always been interested in the Daytona 24 Hours," he said. "When I retire, whenever that may be, I want to be able to look back and say I've done this race and know what it's like to drive in it."
Unlike his son, who spun twice on the opening lap of his first stint on the Saturday in slippy track conditions after an afternoon of rain, the veteran Earnhardt handled his chores in the wet with aplomb on the Sunday morning. But like his team-mate and lead driver, Andy Pilgrim, Earnhardt could not overcome his Corvette's relative lack of grip in the rear Goodyear tyres compared to its winning sister entry. It fell further behind with two rear axle failures and a gearbox change.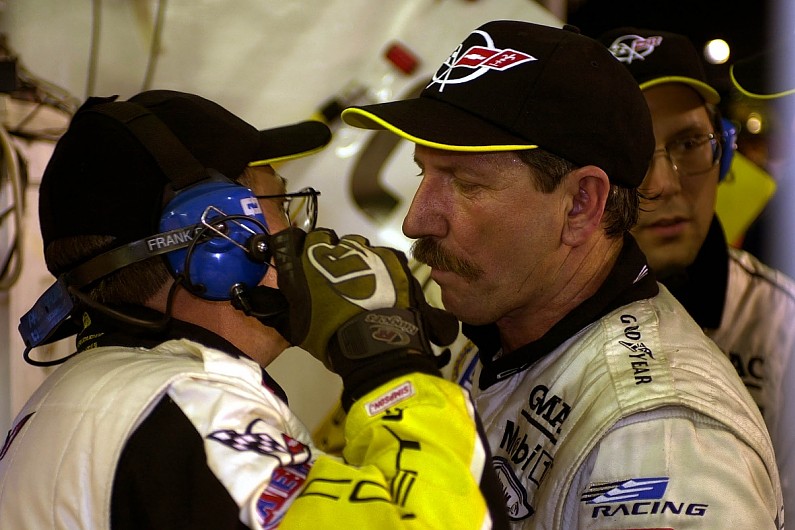 But there is little doubt Earnhardt is primed for the opening of the Winston Cup season, physically and mentally.
"I'm ready to get back in," he said after his double stint in the wet on Sunday morning.
"I'm used to running 500-mile Winston Cup races and being in the car a lot longer."
After finishing second in the points last year, the question entering the 2001 NASCAR season for Earnhardt, ironically, concerns Goodyear tyres. After a chorus of complaints last year, Ohio's Akron company will run fewer varieties of compounds to throw fewer variables at teams during the 36-race schedule, where qualifying will be limited to one session. At the request of NASCAR, compounds will be harder to help reduce corner entrance speeds, a response to three fatal crashes last season in the sanctioning body's three major touring series.
"We had a harder tyre at Darlington [in September] and I liked it. But I don't think it's going to give anybody an advantage. It's still going to be racing" Dale Earnhardt Sr
In 2000, Earnhardt was unable to put any pressure on points leader Bobby Labonte due to problems with choices on chassis and tyre pressure changes late in races. The seven-time champion blamed part of the problem on Goodyear's unpredictable tyres.
During preparations for the sportscar version of Daytona's Speed Weeks, Earnhardt sarcastically said he would have to return to North Carolina in order "to write Goodyear some cheques for my tyre bills."
How will this year's new tyre rules affect 'The Intimidator'? There are two schools of thought.
First, there are those who believe that a harder compound will favour Earnhardt, who likes a loose set-up and who has been known to be tail-happy with his Richard Childress Racing Chevy Monte Carlo. The other school has it that the change to a harder compound will require finer chassis tuning, which may again escape Earnhardt and his crew chief Kevin Hamlin. There is also the spectre of 1992, when the Carolinian had major problems adjusting to radial tyres and won only one race. It was the last season when he finished out of the top 10 in points.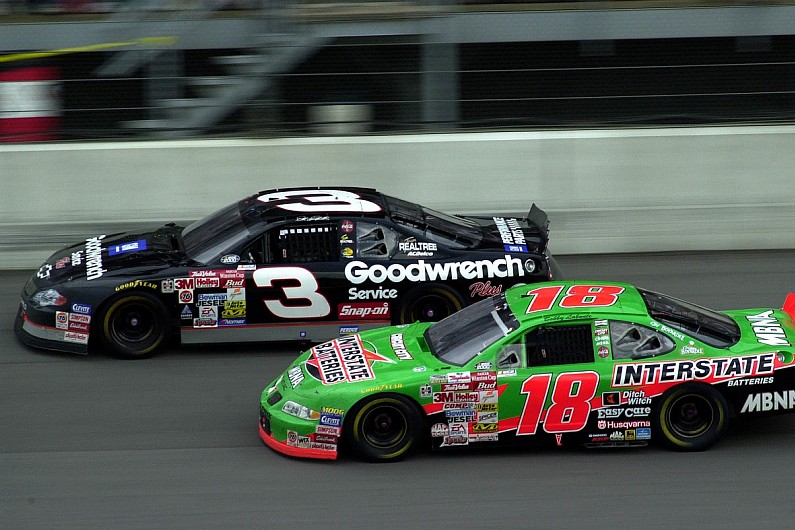 Earnhardt himself plays down the tyre changes. "We had a harder tyre at Darlington [in September] and I liked it," he said. "But I don't think it's going to give anybody an advantage. It's still going to be racing. You can change all that stuff and it's still going to be a race."
After surgery to repair a disc in his upper back prior to the 2000 season, Earnhardt remains in excellent physical condition. He's even less of an 'Ironhead' than before after having a piece of metal removed from his forehead while in Daytona for the sportscar test days. The iron lodged there while Earnhardt hammered with a chisel in '76.
Despite his infamous 'asleep at the wheel' episode at the start of the Southern 500 at Darlington in '97, Earnhardt is rarely able to sleep more than four hours a night before attacking a new day, even after races.
So when he sat on the pit wall awaiting his turn in the #3 GM Goodwrench-liveried Corvette at 6am in the rain, the broad smile under the trademark moustache was no surprise.
"They had some times they wanted me to run, but shoot, I was way below that in a couple of laps," said Earnhardt after his double stint.
His first session ever in the rain resulted in laps of 2m11.5s, half a second below the 2m12s of veteran Chris Kneifel in the #2 Corvette, which won the event overall. "I'm ready to go out there again," said a pumped-up Earnhardt after his final two hours in the car.
It was Gary Claudio of GM Racing's idea to put the Earnhardts in one of the factory Corvettes, but last year's proposal had to be postponed due to off-season surgery. Plus 'Little E' was entering his first year of the Winston Cup. Earnhardt credits his operation with rejuvenating his career, as well as enabling him to tackle the additional chores of the 24-hours this year.
Retirement is not in the offing for the driver who once boasted in the '80s that his driving style might leave him as "just another mark on the wall". His trademark aggression was much in evidence last season and that is not likely to change this year.
"Physically, I feel great," he says. "I know what it takes to drive a race car."