Mazda will not continue its participation in the IMSA SportsCar Championship beyond this season and appears unlikely to return to the Le Mans 24 Hours for the new LMDh era.
The Japanese manufacturer has supported the Daytona Prototype international class since the regulations were introduced by IMSA for the 2017 season, but downsized to a single car for 2021.
While LMDh rules have been pushed back to 2023, Mazda has elected to not continue in 2022 - and apparently decided not to follow IMSA rival Acura in committing to enter an LMDh racer that will be eligible to compete in both IMSA and the World Endurance Championship.
Mazda claimed victory at Le Mans in 1991, and remained the only Japanese manufacturer to win the race until Toyota prevailed in 2018.
A statement said: "After five years of participating in IMSA's DPi series, Mazda is opting to end its programme at the close of the 2021 season with the Motul Petit Le Mans race in October.
"This was determined after an internal assessment of the current DPi series and the future LMDh series, and concludes Mazda's participation in prototype racing.
"Starting in 2022, Mazda will focus its motorsports efforts on MX-5 Cup and grassroots racing.
"The MX-5 Cup, a signature single-make series, remains the cornerstone of Mazda's racing efforts. This series, combined with ongoing support of grassroots racing, ensures Mazda's celebrated heritage in motorsports continues."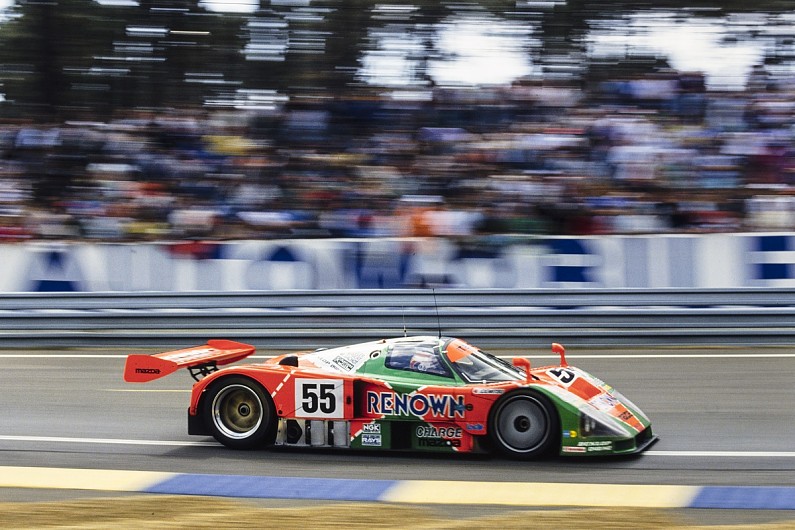 The Mazda RT24-P was run initially by SpeedSource, then seasoned Le Mans outfit Joest before finally switching to Multimatic after last year's Daytona 24 Hours.
It scored a breakthrough win at Watkins Glen in 2019, which began a streak of three wins in a row that covered Mosport and Road America.
The programme's most significant triumph came in the rescheduled Sebring 12 Hours that ended the 2020 season, courtesy of Mazda stalwart Jonathan Bomarito, Harry Tincknell and Ryan Hunter-Reay.
Mazda cut back to one car for this year to be driven by Tincknell and Oliver Jarvis, who together with Bomarito finished third in last month's Daytona 24 Hours.
"Mazda has a long history in racing and recently added several DPi victories and podium finishes during the 2020 season," said chairman and CEO of Mazda North American Operations Masahiro Moro.
"This is a tribute to our 'never stop challenging' spirit.
"We're especially proud of our victory at the 12 Hours of Sebring, podium finishes at Daytona's Rolex 24 in both 2020 and 2021, and record-setting laps at Daytona in 2019 and 2020.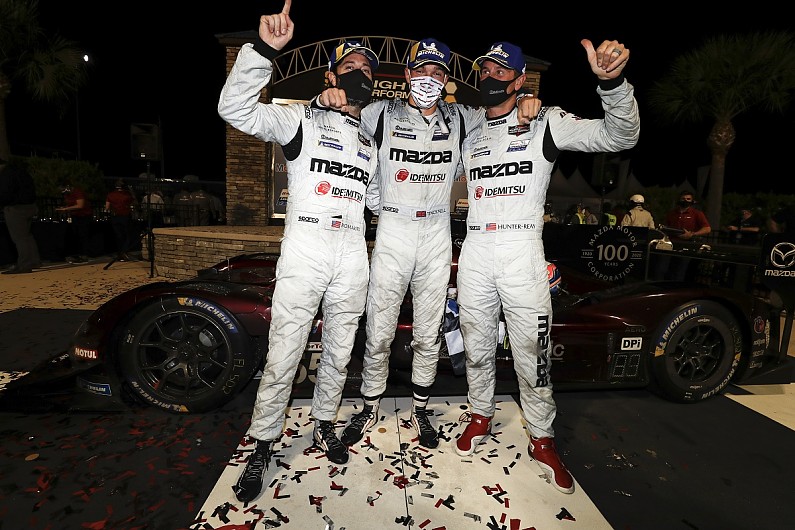 "These are significant accomplishments in the history of Mazda Motorsports.
"We thank our drivers, team, partners, and our fans for their years of support, and look forward to a strong 2021 season."
Additionally, Mazda motorsports director, Nelson Cosgrove, will be leaving Mazda at the end of February. The final season of the DPi programme will be overseen by Mo Murray.