New Mercedes drivers Daniel Juncadella and Jules Gounon will join Raffaelo Marciello for the French Auto Sport Promotion team's defence of its GT World Challenge Europe crown in 2021.
Former DTM driver Juncadella and Gounon, winner of last year's Bathurst 12 Hours with Bentley, will drive with ASP regular Marciello in the team's solo pro class Mercedes-AMG GT3 in the five-race Endurance Cup segment of the GTWCE.
Gounon, who was announced as part of the Mercedes GT3 roster along with Juncadella earlier this month, will also drive one of two pro cars fielded by the team under the AKKA-ASP banner in the Sprint Cup leg of the series.
Both Gounon and Juncadella are returning to ASP: they drove for the team in 2017 when the championship was known as the Blancpain GT Series.
ASP boss Jerome Policand described the crew for the team's campaign in the enduros "as a dream line-up".
"I don't think I could have better drivers unless I signed Hamilton, Leclerc and Verstappen," he told Autosport.
"I've broken the bank to do it, but the Endurance Cup is so competitive now especially the Spa 24 Hours [the double-points, blue riband round].
"It wouldn't make sense to have a young driver in the car for the rest of the championship and then change the line-up for Spa.
"I'm very happy to have Jules and Dani: they're quick, they know the car and they know the team."
Gounon will race for ASP in the Sprint Cup alongside Romanian driver Petru Razvan Umbrarescu, who made his debut in the GTWCE at Spa last year with the CMR Bentley squad.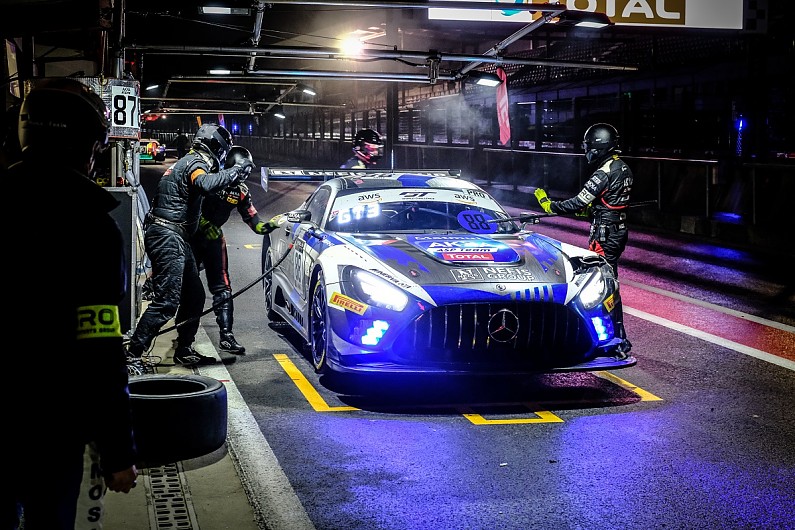 Marciello will race the other Merc at the five sprint race weekends with reigning overall GTWCE champion Timur Boguslavskiy.
They drove together in both legs of the championship in 2020, but Marciello missed out on the title because he had to skip the Zandvoort race in September to race at the Nurburgring 24 Hours.
Boguslavskiy is also scheduled to also contest the enduros with ASP; Policand revealed that he is working towards a deal to have in a car in the Silver Cup category.
ASP also hopes to make an entry in the category for silver-ranked drivers in the Endurance Cup with Formula 3 Euro Series race winner Jim Pla among the drivers.
The 2021 GTWCE is scheduled to kick of with the Monza enduro on April 18.
The official pre-season test set for Paul Ricard on 11-12 March has been delayed until 25-26 March.