The Paddock Motorsport team co-founded by British GT racers Kelvin Fletcher and Martin Plowman will enter a team of McLaren 570S GT4s in the GT Cup this season.
The 2019 GT4 Pro-Am class champions set up the team in 2020 to contest the Mazda MX-5 Supercup, and has expanded its programme to run two McLarens in the Bute Motorsport-run series' GTH class from its base in Tamworth.
Former IndyCar racer Plowman, who won the LMP2 class at the 2012 Le Mans 24 Hours, has raced with former Emmerdale actor Fletcher since 2018 when they campaigned an elderly Nissan 370Z in British GT.
Switching to a Beechdean-run Aston Martin Vantage in 2019, they enjoyed a consistent run to the class title, and were due to step up to the GT3 class with a JRM Bentley Continental before the COVID-19 pandemic forced them to postpone their entry to 2021, citing commitments to personal sponsors.
The team becomes the second high-profile McLaren entrant to join the GTH class, with trackday specialist Greystone GT fielding A1GP champion Adam Carroll and ByKolles LMP1 regular Oli Webb alongside novices Mark Hopton and Iain Campbell.
Paddock Motorsport has announced Leeds-born 18-year-old Moh Ritson as its first driver, and will also field the ex-JMH Automotive machine in which Steve Ruston and John Whitehouse won the 2019 overall title and GTH class titles in 2019 and 2020.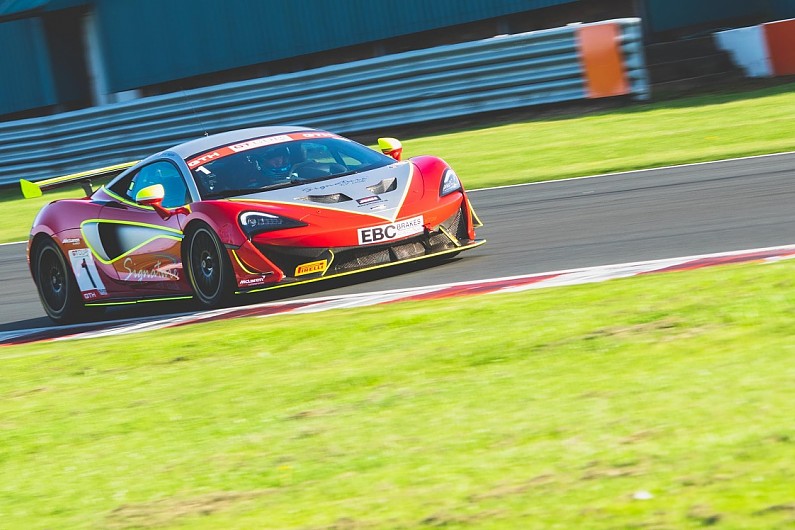 Plowman, whose early career was backed by the Signature RV and First Choice catering companies of Ruston and Whitehouse, told Autosport that he was "cherry-picking the best freelance guys from the teams I've raced with, some with F1 and touring car experience".
"We've got a very good relationship with McLaren, they've been very supportive of us with technical support," he said.
Plowman confirmed that there are currently no plans for either he or Fletcher to race alongside Ritson, but said there is a possibility of adding a third car later in the year alongside its five-car MX-5 stable.
Fletcher, who won the BBC's Stricly Come Dancing competition in 2019, added: "I'm certainly not your typical team owner or racing driver but I guess like anything in life if you're passionate and determined you can achieve your goals.
"Like Moh I too have high aims in my racing career and now as a team owner alongside Martin we are building to be one of the best and most recognised teams within the GT arena.
"Signing Moh was our first goal as in him we see a truly exciting talent who epitomises what we are as a team with his desire, work ethic and determination."